NEST Pensions was set up by UK government to manage the huge numbers of UK employers legislated to auto-enrol their workforce. With established providers not able to cope with the volumes, many employers had little choice, so it was important we got it right at NEST.
Challenges
The existing user journey included a file upload function for larger employers to enrol workers. However, whether employers were using File Upload or not, the user was compelled to create worker contribution settings, known as 'Worker Groups', so that they could add these Group references to the worker entries in the enrolment spreadsheet file.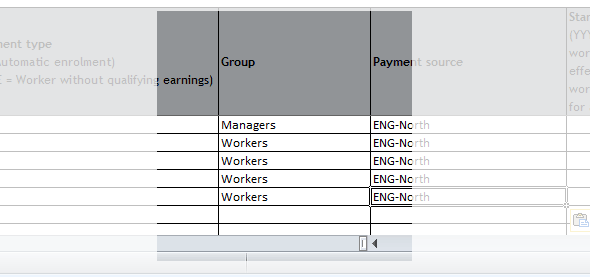 This was a challenge for the user because they were being asked to group and segment their workforce in an abstract capacity, instead of a concrete one. As soon as we ask users to work with abstract concepts, brain activity goes off the chart.
In an ideal world we would have kept concepts concrete i.e. 'You're enrolling John Smith, to whom you want to contribute 1%/1% on a monthly basis'. Due to the relationship with the technology supplier even small functional changes could cost millions of £'s for the UK taxpayer. So we needed to look at making text changes to better provide context when creating Worker Groups.
Identifying key facets of scheme creation options
The worker group creation process included setting two key aspects of contributions:
How often
How much is paid as % of income
Finding a point of reference for the latter was a challenge if the employer hadn't run a pension scheme before, however the former could align with the payroll, a fact mentioned briefly in the existing copy. This established employer-centric process, that required no abstract remodelling of their workforce, could form the basis of worker segmentation.
A simple labelling change to establish context
In the existing system, this question of how often the worker group were to make payments was referred to as 'Payment frequency'. How often would you (Employer) pay us (NEST). Very much in the NEST world.
This needed reframing within the employer's world - the payroll. It was recommended that this was changed to 'Pay period', correlating to the established payroll process in the user's mind.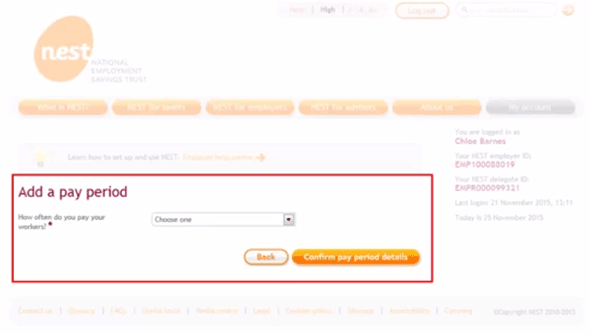 The ol' Flexibility vs Usability trade off
Initially the requirement was to give the user the flexibility to set up the scheme independent of their payroll cycle - i.e. pay contributions monthly even though workers were paid weekly. Powerful yes, however ultimately the uninitiated were unable to appreciate this benefit percieved by the business.
Learning Axure RP 7 video course.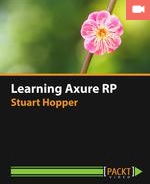 My video course on Axure RP 7 was finally published on the 30th January 2015 by Packt publishing, called Learning Axure RP 7.
About a year's work yielded a 4 hour and 17 minute epic. It's great value for money! Go buy it from the Packt site today..