Here are some of the projects I've worked on, with the thought processes & techniques I've employed.

Designing the experience for employers auto enrolling their workers.
NEST Pensions was set up to manage the huge numbers of UK employers legislated to auto-enrol their workforce... read more..

asos Tastemaker Xmas campaign.
The asos Christmas 2011 campaign featured a number of 'Tastemaker' events. Each week in the run up to Christmas a new style icon... read more..
Learning Axure RP 7 video course.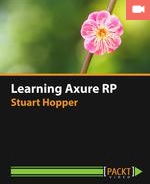 My video course on Axure RP 7 was finally published on the 30th January 2015 by Packt publishing, called Learning Axure RP 7.
About a year's work yielded a 4 hour and 17 minute epic. It's great value for money! Go buy it from the Packt site today..